Be involved in a unique path
The Datemats activities are open to faculty, students and enterprises and will offer several occasions in which the involved universities will share their best practices for knowledge and technology transfers.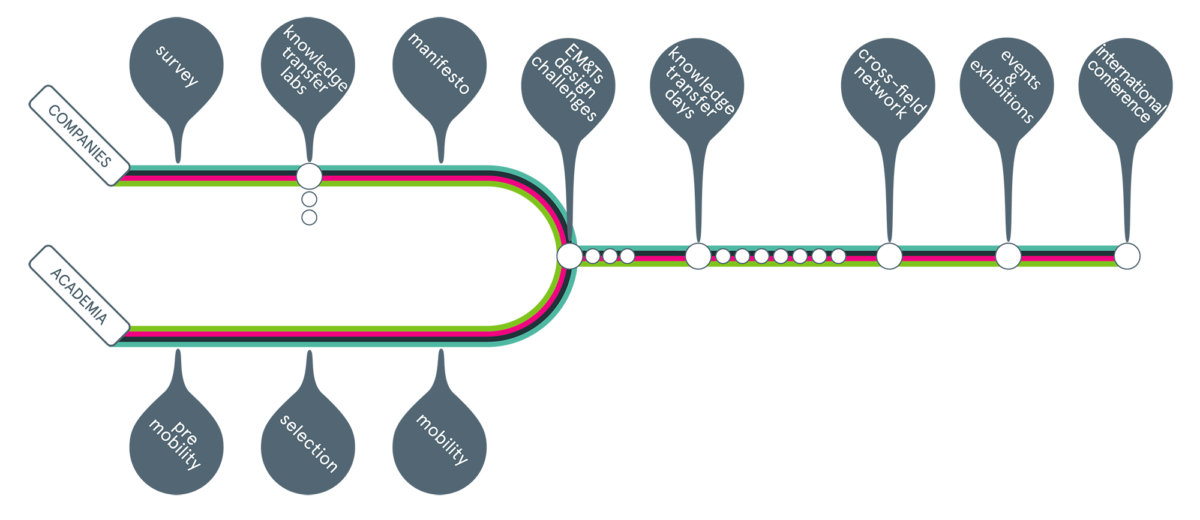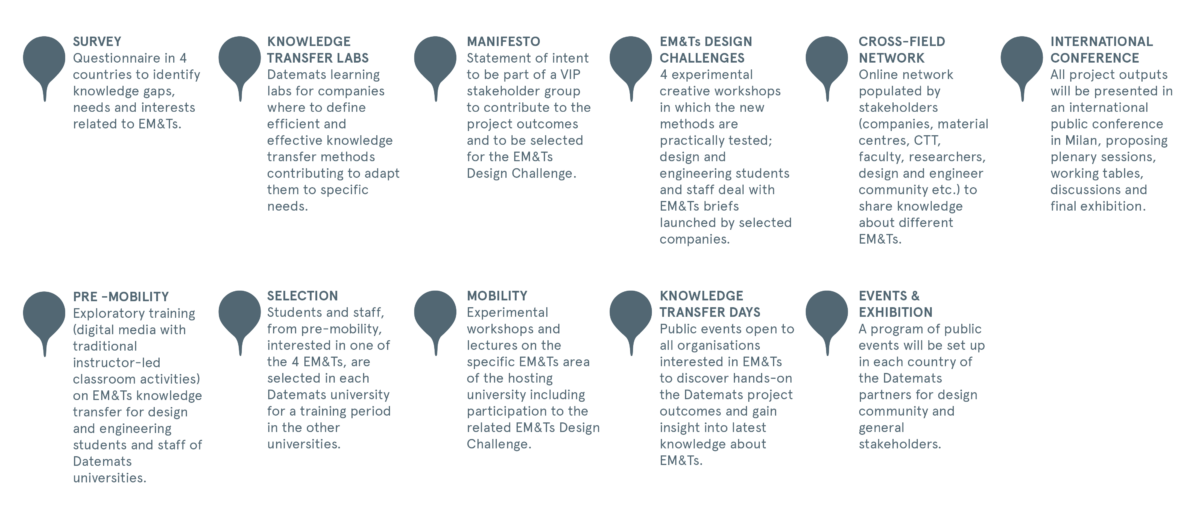 Be part of this unique journey (in one of the proposed steps or in the whole path) if you are interested in one of the following four Emerging Materials and Technologies (EM&Ts) areas:
If you are an industry, a company, or a startup (EM&Ts  producer, suppliers, manufacturers or end-user) operating in one of the mentioned areas, be part of this advanced experience and do not hesitate to contact us for more information.
If you are a design or engineering student of one of the affiliated universities apply to be part of the educational activity path. You might be selected for the pre-mobility and/or mobility activities.