Interdisciplinary EM&Ts challenge at KEAs Material Design Lab, 31 August – 3 September 2021
This is the third of a series of interdisciplinary challenges organized within the DATEMATS project, an international learning experience involving students and teaching staff from the universities involved in the project: Aalto university, Politecnico di Milano, Tecnun Universidad de Navarra, Copenhagen School of Design and Technology. The workshop is held at KEAs Material Design Lab, 31 August – 3 September 2021.
The interdisciplinary EM&Ts challenge is a workshop made of a combination of hands-on experimentation, design activities, and lectures and presentations by the teaching staff of the four universities and by partnering companies.
The participants will work together in multidisciplinary teams to find solutions for this challenge and to create material samples and speculative application concepts.
Students will apply a new design methodology developed within the project to design with four Emerging Materials and technologies (EM&Ts). The method and tools will support students in understanding, exploring and shaping, and applying EM&Ts, and possibly finding design opportunities from their intersection. The main EM&Ts explored in the workshop is Advanced Growing Materials, but all the other EM&Ts researched in the project: Nanomaterials, Experimental Wood-based Materials, and ICS will be presented.
COMPANIES INVOLVED IN THE INTERDISCIPLINARY CHALLENGE
Company presenting the brief
Bespoke solutions in wood since 1898. For more than 120 years, Dinesen has been driven by a passion to create bespoke solutions that go beyond the traditional. With an eye for the value of diversity in every tree and every project, Dinesen makes solid and engineered planks for wooden flooring, panelling, ceiling and other design elements. Their perspective allows wood to be at the heart of the customers interior – from intimate personal spaces to expansive public and cultural settings with the company supporting the entire process from forest to the finished project.

It is no secret that surplus materials are discarded on a daily basis because they do not fit into a standardized production process. However, these materials still have a high level of quality, a unique, unpolished character and potentials that are worth exploring. BOM collects surplus materials from the companies in the partnership (Kvadrat, Sørensen Leather, Zurface, Dinesen) and makes them available to people who wish to enter into a collaboration and use the materials in creative projects.
Design Pills

Jonas Edvard Studio
With a renewed focus on the aesthetic value and functionality of raw materials, Jonas Edvard, a Danish designer graduated from the Royal Danish Academy, explores the possibilities of sustainable design. With an alchemist's approach to the design process, Edvard experiments with natural resources and creates products where the perception of the material places the object in a new context. His work is focused on a research into the history of their use and the future of their existence, where material experimentations create new material combinations, which interact with our understanding of shape and matter and the life cycles of materials in our daily life. 
---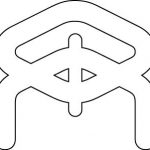 OFFICINA CORPUSCOLI
Developing projects that investigate inclusive and regenerative opportunities for the establishment of symbiotic relations among the spheres of the living and beyond, the studio's projects mostly stem from critical explorations in regard to contemporary material culture as well as on a continued attempt to decipher the way in which human and non-human come together within the relational complexity of the dynamic ecosystem we all belong to. By distilling research and analysis through the materialisation of tangible narratives, the work of Officina Corpuscoli strives for the creation of visions and conditions that allow for resonant critical-design experiences.
---

An innovation-driven design company dedicated to the creation of truly responsible, technically sound and aesthetically pleasing everyday products and solutions deriving from fungi (i.e. mycelium) and the related processes of valorization of residual materials streams by means of microbial fermentation.
---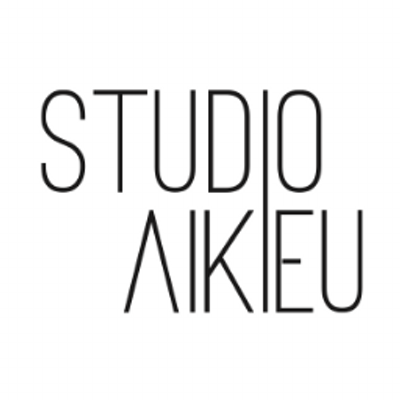 A collaborative agency, bringing together different agents to work towards a shared goal, to imagine better futures and making it actionable.  The studio explores the space between abstraction and reality in a belief that only through problem creation can we begin problem solving.​ The hybrid approach of our practice is grounded in aesthetic sensibilities and inherent codes of human design, which has inspired the cultivation of original ideas that make tangible the most poignant of our social, ethical and environmental futures.