Interdisciplinary EM&Ts challenge at TECNUN
June 7 – 11, 2021
This is the first of a series of design workshops organized within the DATEMATS project, an international learning experience involving students and teaching staff from the universities involved in the project: Aalto university, Politecnico di Milano, Tecnun Universidad de Navarra, Copenhagen School of Design and Technology. The workshop is held at Tecnun – Universidad de Navarra, San Sebastián, from 7th to 11th June 2021.
The workshop is made of a combination of hands-on experimentation, design activities, and lectures and presentations by the teaching staff of the four universities and by partnering companies. Twenty-five students will work together in multidisciplinary teams to find solutions for this challenge and to produce product concepts, prototypes, and material samples. Students will apply a new design methodology developed within the project to design with four Emerging Materials and technologies (EM&Ts). The method and tools will support students in understanding, exploring and shaping, and applying EM&Ts, and finding design opportunities from their intersection. Indeed, the main EM&Ts explored in the workshop in Nanomaterials, but all the other EM&Ts researched in the project will be integrated: Interactive Connected Smart Materials, Experimental Wood-based Materials, and Advanced Growing Materials.
In this workshop, a real-life design challenge is given to students by partnering company Grupo Antolin: to find new applications for Grupo Antolin's advanced carbon materials. The company is interested in looking for new concepts of products/services for their existing customer markets (Overheads, Doors, Lighting & HMI, Cockpits, Electronic systems in the Automotive sector), for their wide market of customers and potentially for new customers, depending on applications. The challenge also aims to expand the range of applications of the nanomaterials EM&T area, but also to look for the opportunity of intersection with other EM&Ts, particularly catalyst support, sensors, biosensors, and inks.
COMPANIES INVOLVED IN THE INTERDISCIPLINARY CHALLENGE
Company presenting the brief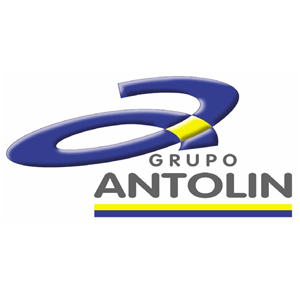 Grupo Antolin started its business journey as a mechanics garage (specialized in vehicle and agriculture machinery repairs) in Burgos, Spain, and run by Avelino Antolin López and his sons Avelino and José.
Today, Grupo Antolin is a leading multinational company in the development, design and manufacture of interior components for the automobile industry (Overhead, Doors, Lighting and Cockpits & Consoles). A strong and competitive company established in 26 countries in which more than 30,000 people develop their talent. Creativity, leadership, and client satisfaction continue to be our core values today and are the best recipe for success in the future.