During this year's edition of the Helsinki and Milan Design Week, the Datemats project promoted an online event where its experts in designing for and with Emerging Materials and Technologies (EM&Ts) illustrated their methodologies and offered an insight into their material world.
The event was physically hosted by Materially at its Materials Village exhibition located, also for this first post-pandemic special edition, at the renowned Superstudio Più: the famous Zona Tortona Design district attracted 30'000 innovation-eager professionals and design aficionados.
At the other end of the line was Pirjo Kaariainen, ChemArts' expert of experimental wood-based materials and presenter of Datemates at Aalto University's Designs for a cooler planet exhibition set up for the Helsinki Design Week and lasting until September 29th.
The open online event attracted 90+ participants and gathered a lot of enthusiastic feedback.
After the introduction to the project aims and achievements by project coordinator Venere Ferraro, the Datemats EM&Ts experts Anke Pasold, Pirjo Kaariainen, Robert D. Thompson Casas and Stefano Parisi presented the peculiarities of their explored material domain and the touching points of the applied methodology in understanding of and designing with emerging materials.
As a special guest, representatives from Design Austria and Rivierasca, consortium partners of the H2020 FiberEUse project, joined the conversation and shared their experience of designing with another emerging material claiming its relevance in the circular economy scenario: secondary raw materials from recycling and recovery processes.
The full registration of the talk is available here. Keen to join the conversation? Follow Datemats on its social media and link in to the Datemats group.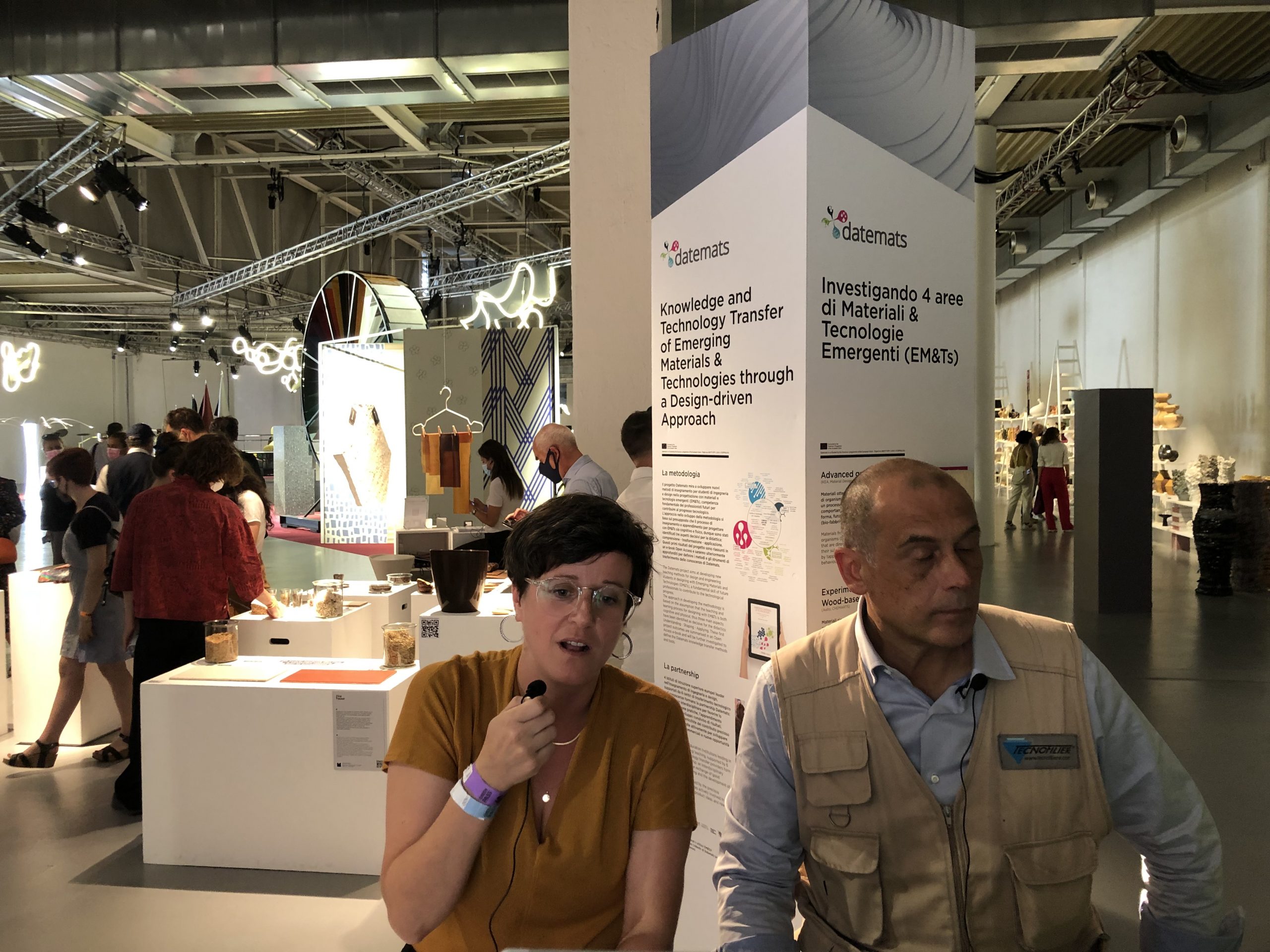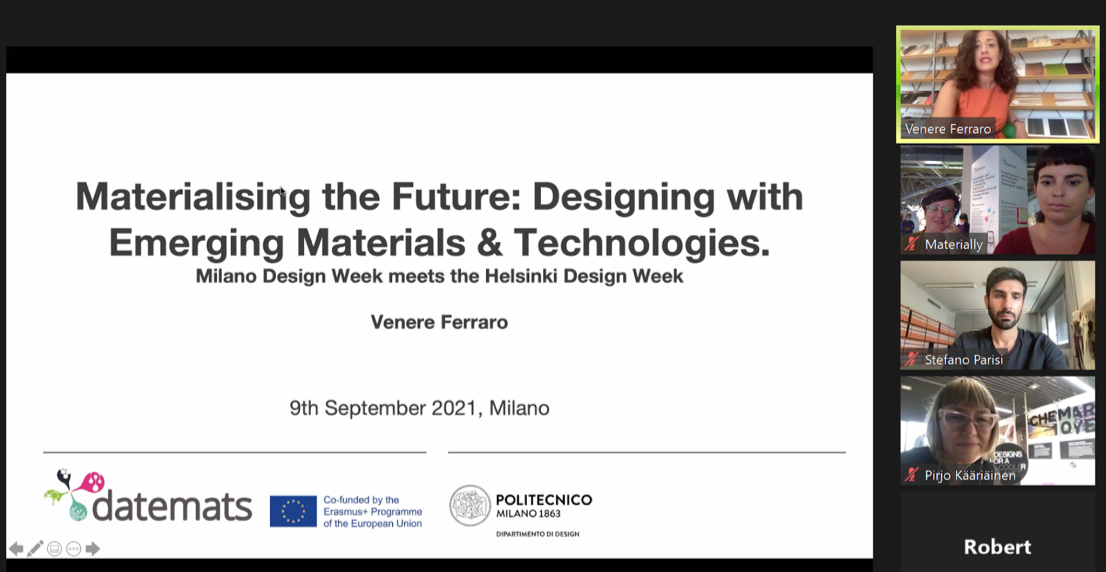 For privacy reasons YouTube needs your permission to be loaded. For more details, please see our
Privacy Policy
.
I Accept