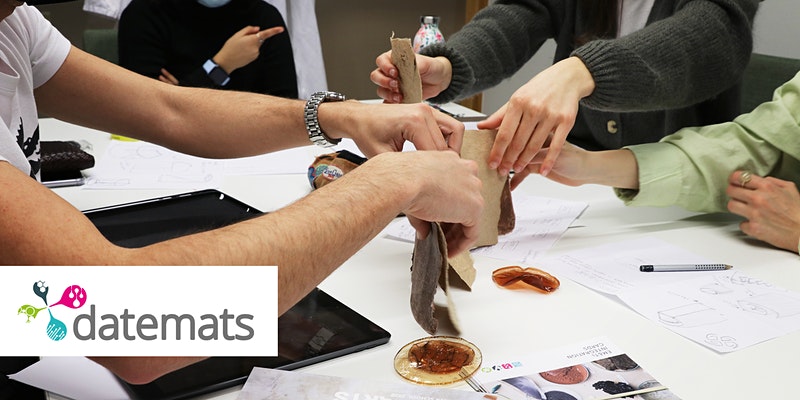 Datemats project aims to transfer and implement a design-led teaching method for students with a mixed background (design and engineering) in the field of Emerging Materials and Technologies (EM&Ts), and to boost knowledge and technology transfers from academia and research centres to industry. The project has been running since 2019, and now it is time to share some results with the academic audience.
What:
The teaching experts of project partner Aalto University (CHEMARTS) and Copenhagen School of Design and Technology (KEA) are inviting the academic community for their joint online event presenting the Datemats project and its pedagogical framework. The event is free of charge but will offer a lot of hands-on inputs on how to design with and for emerging materials and technologies.
When: 
Tuesday 22 March 2022, 09:30 – 11:00 CET
Who:
Academic community
How:
online – to receive the webinar link register here.